Welcome to Brisbane HypnoResults Hypnotherapy.
Are you....or someone you care about looking to improve or change an emotional aspect, habit or behaviour in your life? If that's the case, consider Lorna Jackson as your Clinical Hypnotherapist to help you resolve your problems now.

Lorna is an experienced professional, an expert in the field of Clinical Hypnotherapy, Psychotherapy, and Hypnotherapy Training. She has successfully hypnotised thousands of people transforming their lives.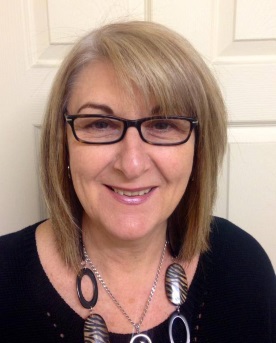 Clinical Hypnotherapy also known as Hypnosis is a natural safe process of inducing a trance or dream like state of deep relaxation and concentration in order to treat unwanted behaviour or disorders of mainly psychological or emotional origin.
Lorna has operated her busy full time hypnotherapy practice in the Brisbane area for over 12 years and she works at two locations, Springwood, Brisbane and Helensvale, Gold Coast.
She has vast experience in helping clients overcome their problems and giving them hope for their future. She will ensure you receive the absolute maximum benefit out of every session of hypnotherapy.

Using her evidence-based approach, founded on tried and tested methods Lorna has helped hundreds of clients to obtain positive results very quickly.
Understanding you may feel anxious or nervous having hypnotherapy for the first time, Lorna will help you to feel comfortable and relaxed by using her unique relaxation therapies. The state of Hypnosis has great ability in reducing anxiety related symptoms almost immediately and once relaxed your mind is free to create, explore, and make the changes you desire.
Clinical hypnotherapists are skilled, educated professionals who meet specific association standards in order to practice.
Lorna is a Clinical Member of the Australian Hypnotherapists' Association (AHA) and is registered with the National Hypnotherapists Register of Australia (NHRA). She is also a recognised Health Fund Provider.
During your hypnotherapy session everything possible will be explored to bring about a satisfactory outcome. Professionalism and confidentiality is absolutely guaranteed in a nurturing and supportive clinical environment.
Many of Lorna's clients come via referrals from Satisfied Clients, Psychologists, Psychotherapists, Psychiatrists and Medical Doctors.
FREE consultation either on the phone or at the clinic to discuss your situation to determine if Hypnotherapy is the appropriate treatment for you.
Two Clinic Locations, Brisbane and Gold Coast.
Call 07 3879 7677 or Mob 0411 886796

Brisbane Clinic:
B-Well Psychology,
Pacific Chambers,
Unit 16/3460, Pacific Highway,
Springwood, Brisbane.
Public transport from the city and free parking. This clinic is located between Shortland St and Jamberoo St. The Pacific Highway service Rd doesn't always show up on a GPS.
Gold Coast Clinic:
Helensvale
Free parking, close to public transport. Open Monday to Saturday, evening appointments available at both clinics. Lorna Jackson is a Health Fund Provider.